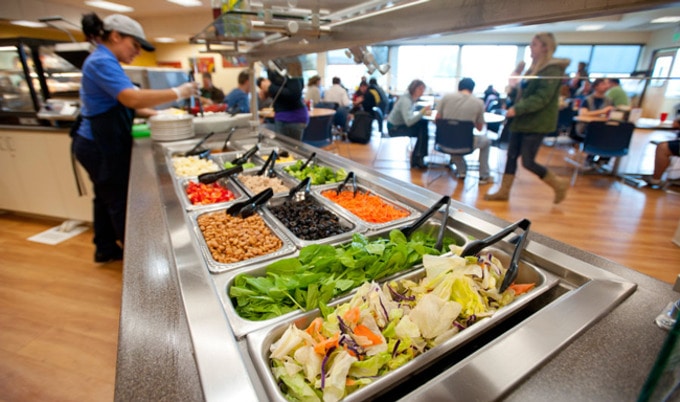 Colleges and universities have always been the powerhouse of ever-changing food concepts. They are reflecting campus menus to meet the demand of students' food preference across the nation. With a growing concern for healthy food choices and organic labels, the key trend in colleges and universities is an increase in locally sourced produce. According to Foodservice Director's 2018 College & University Census, 59% of food operators stated that the biggest trends affecting operations are vegan menu items. Out of dairy, baked goods, meats, beverages, and seafood, produce is the number one ingredient sourced locally.
Many cafeterias have already taken the initiative to provide more sustainable campus dining. Duke University's campus in Durham, North Carolina, offers 59 eateries which also includes organic produce. According to FoodTank.com, 25 percent of the food budget is invested in locally sourced items. Their dining program was awarded gold status for procurement practices in National Association of College and University Food Services' 2017 Sustainability Awards in May. Providing the greatest demand for convenience, students have the option of getting their meals delivered to their dorms.
You can store your best organic food items in our Harvest Fiber Containers and our  Clear Hinged Deli Containers. Offering strength and security, these containers have a secured button-lock closure system to keep snacks from spilling.
As a forerunner in manufacturing premium quality, single-use foodservice packaging products, we ensure top quality food packaging that is both sustainable and eco-friendly. Here, you can find the latest food trends, product spotlight, and additional tips from your packaging pros.